The Fluxion Radial Arc is a practical filtered cathodic-arc source.


A great place to start is this Fluxion Presentation.
NEWS!
Aluminum coatings by UNfiltered arc produce so many macroparticle defects that they are pretty much useless. Aluminum is a worst case scenario for arc coatings and a good test of filter effectiveness. Here's what lots of macroparticles looks like: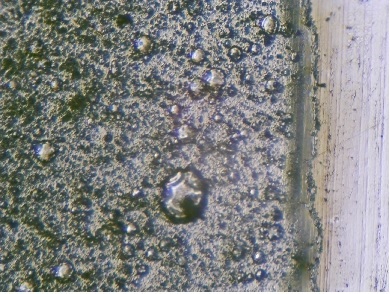 Now take a look at our aluminum coating: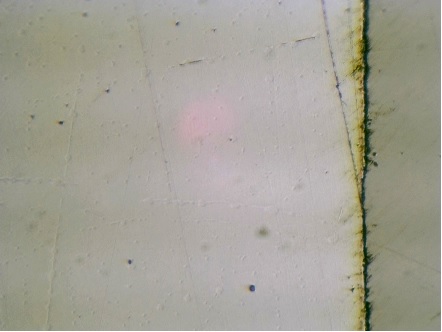 Not only is the RADIAL ARC aluminum coating smooth, also the deposition rate is high: 12nm/s stationary or 4µm/hr in a commercial coater. Our filter is both effective and efficient.
Breakthroughs in performance and reliability have been achieved! See

Performance

. We are dedicated to continuous improvement to maximize value for our customers.

Fluxion has been granted a new patent covering our Radial Arc Source: US Patent

9,624,570 (also

6,756,596 and pending)

.

We are also proud to announce that we now cover 100% of our electricity usage with solar power from a large array on our roof.
A cool picture - plasma from multiple RADIAL ARC sources following the magnetic field lines and linking up across the chamber: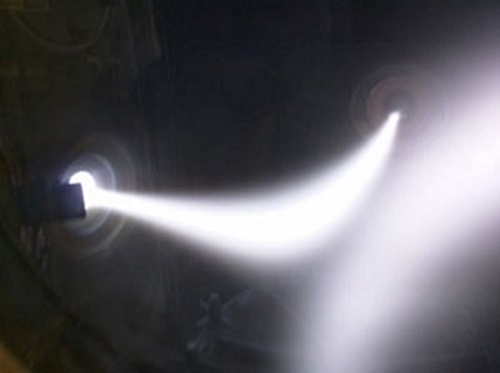 What is the Radial Arc source?
The Fluxion Radial Arc is a practical filtered cathodic-arc source.
A novel, compact and symmetrical filter geometry eliminates macroparticles without compromising the high deposition rate or simplicity of unfiltered arc. Permanent magnets (instead of coils) produce a strong, finely-tuned magnetic field for optimum ion throughput, arc stability, cathode usage, and rate distribution. The result is high quality, fully ionized, pure diamond and metal coatings deposition at high rates from a robust tool that is easy to use for industrial as well as scientific applications.
The Radial Arc is a simple replacement for a magnetron or conventional arc source.
Metal compound films like titanium-nitride (TiN) offer extremely high adhesion, density, hardness and optimal stoichiometry. Tetrahedral amorphous carbon (ta-C "diamond") deposited using the Radial Arc source are high sp3 and many times harder than sputtered films.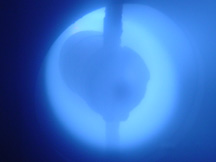 The Radial Arc source in operation: a Carbon Plasma
Fluxion offers a range of solutions for your diamond or metal film coating requirements. These include sources and complete systems incorporating Radial-Arc technology and in-house coating services. We specialize in challenging R&D applications.
Macroparticle Elimination without Compromising Performance
Pure Ion Deposition at High Rates from a Compact Source
Diamond-Like-Carbon Films Unmatchable by Other Processes
Advanced Ion PVD Process for Superior Metal and Diamond Films